A Guide to Digitally Transform Your Business in 2021
April 16, 2021 |
< 1
minutes to read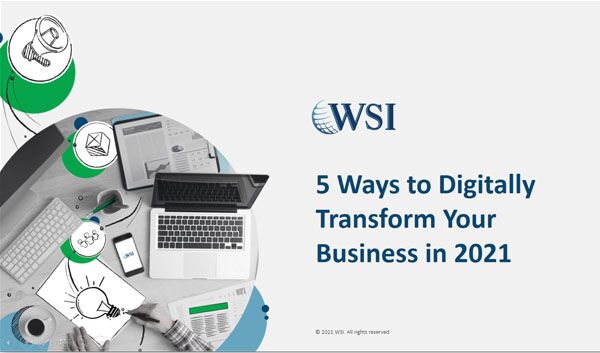 Digital transformation is a hot topic for companies across the globe. Ongoing advancements in digital technologies and shifts in consumer behavior accelerated by COVID have led to your customers being more digitally conscious than ever. They not only expect you to have a website that they can easily navigate to research and purchase your products/services on—that's a given. They are also constructing their first impression of your organization based on the type of overall digital experience they have with you.
But how do you know if you should be starting or expanding the digital transformation of your business? And where should you focus on improving your online customer experience?
In this Video Guide, we will share an end-to-end digital transformation process that focuses on enhancing the customer experience while improving your overall sales and marketing processes. Here are some of the questions this webinar will answer:
1. What are the signs you should start/expand the digital transformation of your business?
2. What key areas in your business should you make a priority to transform digitally, and what tactics and strategies should you be leveraging?
3. How can you improve your digital customer experience using technology and data?
Access this video session by completing our short form below by clicking on the image.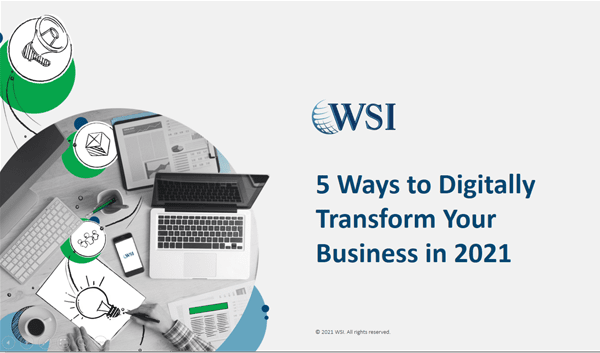 The Best Digital Marketing Insight and Advice
The WSI Digital Marketing Blog is your go-to-place to get tips, tricks and best practices on all things digital
marketing related. Check out our latest posts.
We are committed to protecting your privacy. For more info, please review our Privacy and Cookie Policies. You may unsubscribe at any time.
Don't stop the learning now!