Competitive Analysis – Your Roadmap to Online Success
February 23, 2016 |
< 1
minutes to read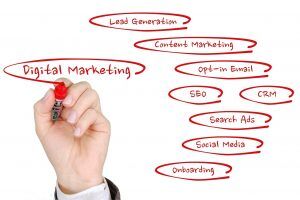 In the previous post, we talked about the importance of having a marketing plan for your business, to be successful online in 2016. Gathering competitive intelligence is a major exercise in all the steps.
Competitive Analysis allows you to get an in-depth view of online marketing strategies and solutions implemented by your competition in the same target market. You can take advantage of this intelligence data to learn from their strengths and weaknesses.
There are 5 key areas that you have to focus on during this competitive analysis process. This short video illustrates these areas and their importance.
If you have any questions on how to get started on the Competitive Analysis exercise for your business, feel free to get in touch with us.
Request for a free copy of our ebook "The Secret Steps to Gaining an Edge on Your Competitors"
The Best Digital Marketing Insight and Advice
The WSI Digital Marketing Blog is your go-to-place to get tips, tricks and best practices on all things digital
marketing related. Check out our latest posts.
We are committed to protecting your privacy. For more info, please review our Privacy and Cookie Policies. You may unsubscribe at any time.
Don't stop the learning now!