Digital Marketing Tips for Non-Profit Organizations
June 08, 2010 |
2
minutes to read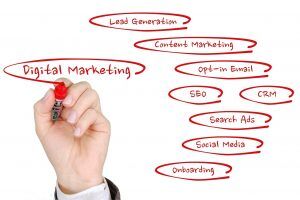 Getting involved with Non-Profit organizations to make a difference in other people's lives can be very rewarding. There are many individuals who are looking to do exactly that. Finding a legitimate non-profit organization for these individuals can be very challenging. More often times than not, there is no easy way to get involved with these organizations.
Non-Profit organizations should leverage the power of Digital marketing tools that are available, to promote the find-raising events, encourage followers to stay engaged with the activities to support and raise finds for the organization. Here are some basic tips on how to promote your non-profit organization online and reach your target market.
1.Build a easy-to-navigate website with good content, call-to-action components for how to get involved with the organization and how to spread the word. Use optimization tools to optimize the tools to build ranking with search engines.
2. If you are already using offline marketing methods, be sure to start highlighting the website and encourage followers to visit the website. This will drive targeted traffic to the website.
3. Start Email marketing campaigns to promote events around town and how to register.
4. Send out a online press release few days before the event, to advertise and engage more audience.
5. Engage in Social Media Networks such as Face Book, & Twitter, as an organization and build your network of fans. If it is appropriate for reaching out to businesses in the community, advertise your event on Linked In profile that you create for the organization.
6. Post the images and video of the event that is successfully concluded, on Google images, You Tube and other picture and video sharing sites.
7. Add online forum and blog to your website. This will keep the audience engaged among themselves and share ideas.
Using your resources to implement an effective digital marketing campaign is the best way to reach out to the community who is looking for ways to help your organization.
The Best Digital Marketing Insight and Advice
The WSI Digital Marketing Blog is your go-to-place to get tips, tricks and best practices on all things digital
marketing related. Check out our latest posts.
We are committed to protecting your privacy. For more info, please review our Privacy and Cookie Policies. You may unsubscribe at any time.
Don't stop the learning now!