Free Copy of eBook – Email Marketing: Evolving In A Social World
November 22, 2016 |
< 1
minutes to read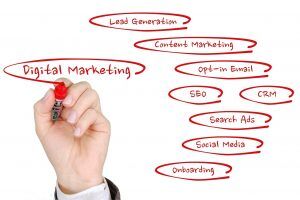 In the previous post we shared tips to improve ROI on your Email Marketing Campaign. Now, you are ready to dive deep into:
setting a goal for your campaign,
develop a sound inbound marketing strategy to share content with your target market via email &
implement the strategy into an efficient email marketing campaign
We have put-together the eBook "EMAIL MARKETING: EVOLVING IN A SOCIAL WORLD" ?to walk-you-through this process.
If you are interested in a complimentary consultation to discuss email marketing strategy for your business, feel free to CONTACT US.
The Best Digital Marketing Insight and Advice
The WSI Digital Marketing Blog is your go-to-place to get tips, tricks and best practices on all things digital
marketing related. Check out our latest posts.
We are committed to protecting your privacy. For more info, please review our Privacy and Cookie Policies. You may unsubscribe at any time.
Don't stop the learning now!