With the coming sunset date of Google Universal Analytics (UA), it's never been more critical for business owners and marketers to get educated and informed about the power and value of Google Analytics 4 (GA4), the new analytics platform. In this client webinar, Unlocking Google Analytics 4 for Better Business Insights, our presenter Mel Gard shares everything your clients need to know about GA4, including:
Why is GA4 important?
Why did this change need to happen?
What are the most significant differences between GA4 and UA?
How can GA4 help businesses be more efficient
Tips and best practices on installing GA4
How to navigate & the top reports and metrics to track
Common GA4 mistakes to avoid
Access this video session by completing our short form below by clicking on the image.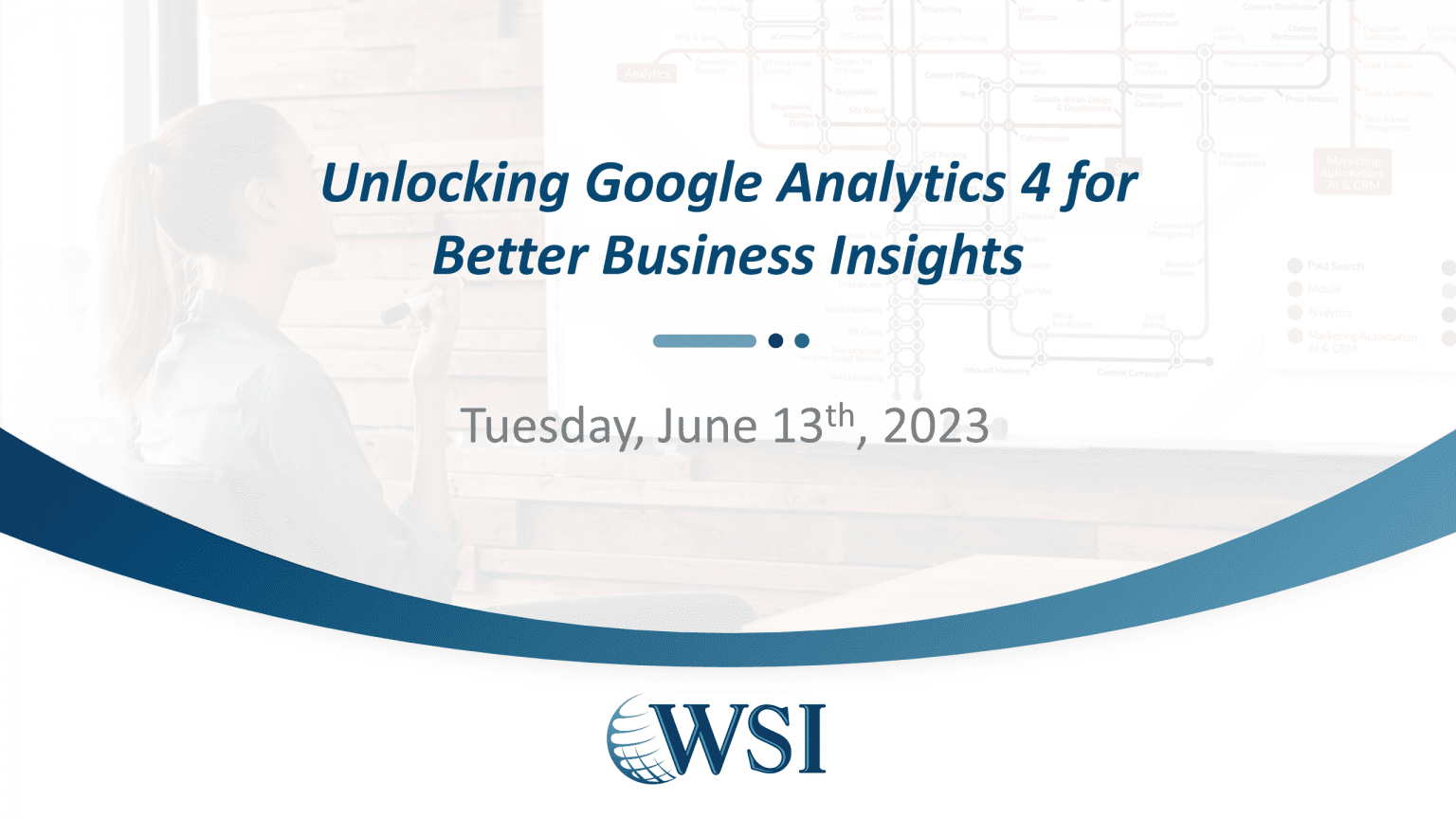 The Best Digital Marketing Insight and Advice
The WSI Digital Marketing Blog is your go-to-place to get tips, tricks and best practices on all things digital
marketing related. Check out our latest posts.
We are committed to protecting your privacy. For more info, please review our Privacy and Cookie Policies. You may unsubscribe at any time.
Don't stop the learning now!