In today's rapidly evolving business landscape, staying ahead is imperative. But what if you could do more than just stay ahead? What if you could seize an 'unfair' advantage? The key lies in Artificial Intelligence. Every moment not spent harnessing AI's capabilities might be a missed opportunity for unparalleled growth. The next frontier in business innovation is here, and it's powered by AI.
In this webinar replay, Dan Monaghan, Co-Founder of WSI, unravels the secrets of AI and provides actionable insights to unlock new possibilities for your business.
And if you want even more AI resources (policy template, ChatGPT ebook, readiness assessment), visit AIbyWSI.com.
Access this very informative session by completing our short form below.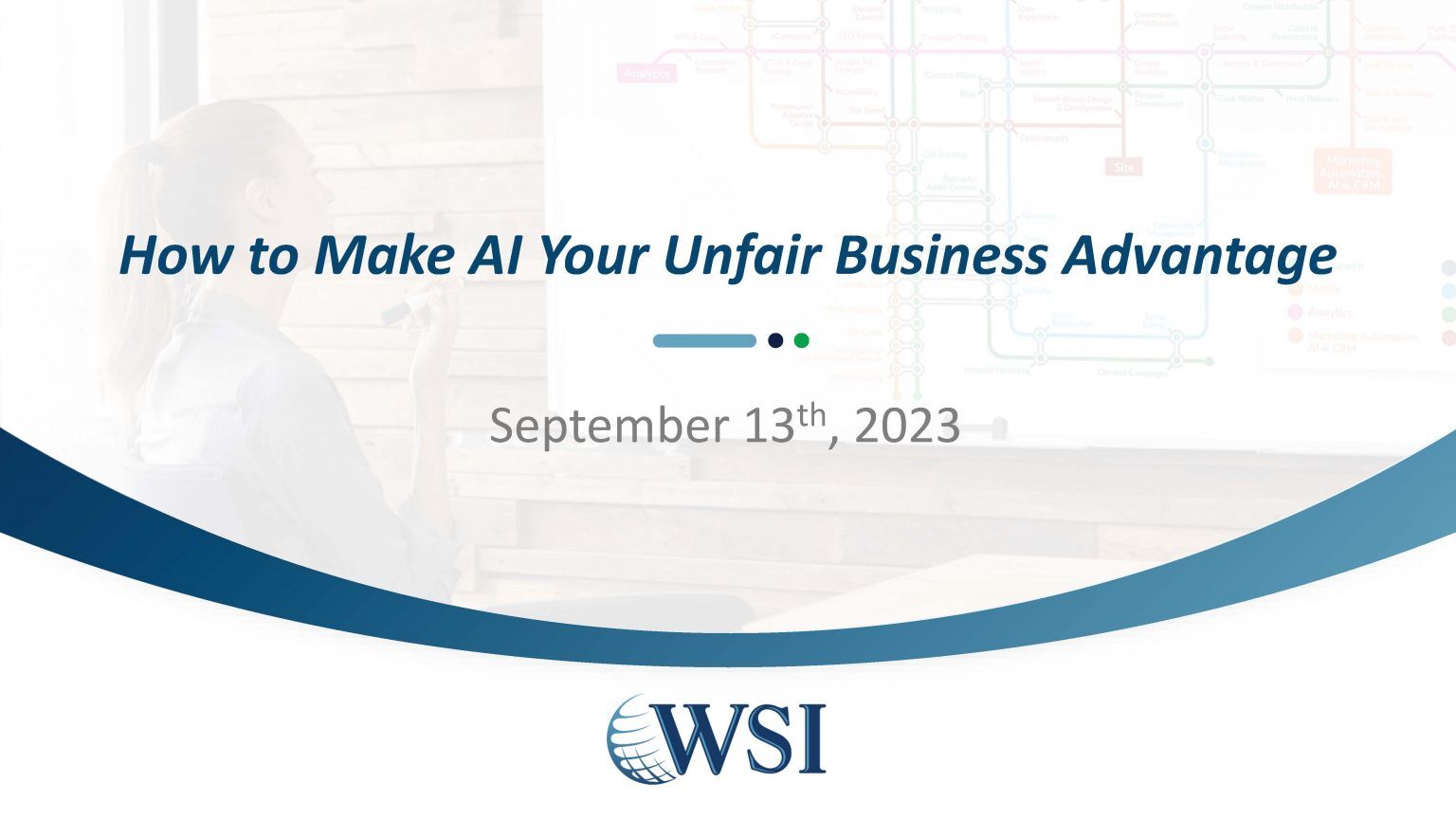 The Best Digital Marketing Insight and Advice
The WSI Digital Marketing Blog is your go-to-place to get tips, tricks and best practices on all things digital
marketing related. Check out our latest posts.
We are committed to protecting your privacy. For more info, please review our Privacy and Cookie Policies. You may unsubscribe at any time.
Don't stop the learning now!