Delivering Local Results
We may be an international company but our digital strategies are designed with your local market in mind.
SPEAK TO OUR EXPERT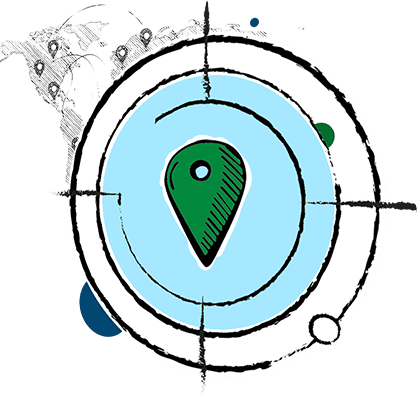 Local Knowledge = Greater Results
Global Knowledge, Local Presence
Our digital marketing experts understand local markets because we're here, on the ground locally!
Digital marketing depends on geography
Not every market is running digital marketing strategies at the same pace; what works in Texas may not work the same in California. We know what works here because we have a local presence.
Custom local solutions for your business
We understand every city is unique, so we cater our digital marketing solutions to your specific needs and the behavior of your customers and local clientele. It's your strategy, for your market!
What an experience! Well in fourteen years in business, we have interviewed and hired eighteen companies to do our website and SEO Marketing. We have hired our last one. This team has done exactly what they said they would do.
Transparency in all parts of the relationship, unlike others that would sell me a pipe dream. Their team is truly the best in the market. They worked diligently with us and now our company is growing at a consistent rate.
I look forward to our new business partner and working with them monthly for years to come! Thanks, Kriti Web solutions.
Daniel A, Absolute Construction, Owner
Kennerly Properties, Inc is a boutique Real Estate Firm Specializing in Real Estate Sales and Property Management of High-End Homes. We were very pleased with the Redesign of our website. Kalpana and her team listened to us and implemented our ideas. They are pros at what they do. I would encourage anyone who is seeking web site design to contact them.
I would give it 10 stars if possible.
Keep up the good work.
Karl Kennerly – Texas Real Estate Broker
Having a vision for an app and actually having it come true has been a journey. Having Kalpana hold my hand through it was very helpful. Just because I am a content expert in my field in no way prepared me to know how to handle the logistics of app development, app logistics, and app marketing, along with the needed web landing page, the app dashboard that drives the placement of the content, etc.
Kalpana has, gently, in a very nonjudgmental way, led me through this several month processes.
Thank you, Kriti Web Solutions!
Dr. Rebecca G. – Legacy Preparatory Charter Academy
Attentive and Dedicated
My company utilized Kriti Web Solutions for SEO services for the past couple of years. We have worked closely with Kalpana and her team and can undoubtedly state that Kalpana was supportive and quick to develop a strong rapport and sense of loyalty to us as customers. We met with Kalpana every other week and each time, she came prepared with reports, updates and suggestions. She helped to get our site on the map for SEO permitting us to have a much stronger Internet presence and listing on Google. Kalpana was always exploring as many avenues as possible to help get us moved up on searches and provided us strategies to improve our SEO. I would without hesitation recommend Kriti Web Solutions to any business looking for help from folks that will go out of their way to ensure your success.
Star C – Kanarys Inc.
I enjoyed working with WSI Kriti Web Solutions.
Kalpana and her team were very good at capturing the vision inside my head onto a visual, user-friendly & functional web landing page for my business. They nailed it on the first take for my company logo and postcards. They were also very patient with me throughout the entire process. I enjoyed working with Kriti Web Solutions. They were apart of bringing my company to life for others to see. Thank you!
Kia M – Boundless Mind
Kalpana and her team are very knowledgeable and hardworking!
Thank you for creating such a fantastic website for our business! It has been a pleasure working with you. We learned so much about SEO and tracking and cannot wait to see our viewers and leads rise in 2020.
Julie S – Bradford Commercial Real Estate Services
I have nothing but good things to say about working with Kriti Web Solutions. They have helped us a lot in terms of being found on google and that has benefited our business greatly. They're easy to communicate with, and offer only products and options that will benefit your business and your specific needs. I recommend them often.
Chloe H – Elephant Trunk Moving