Summary:
Ever thought about what life would be like without the Internet? A better question would be – Is …
Ever thought about what life would be like without the Internet? A better question would be – Is life even possible without the Internet in this digital era? Let's imagine a day without the Internet. Operations in every sector, right from healthcare to retail, will come to a standstill.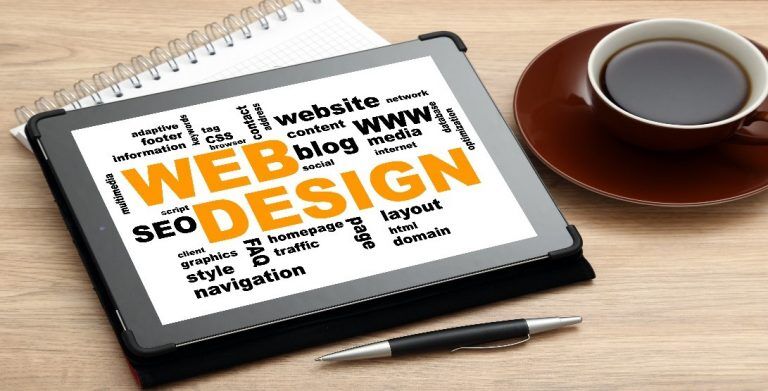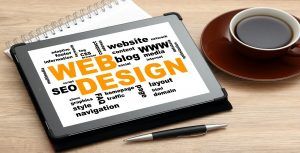 Interruption of Internet services (even for a day) would not just hit businesses hard, but also impact people from all walks of life, given the fact that we rely on technology to make everyday decisions and perform regular tasks. That's the power of the Internet!
The World Wide Web is, unarguably, one of mankind's greatest inventions. The Internet has leveled the playing field in different sectors. It has opened doors to new opportunities for businesses of all shapes and sizes. Earlier, small and mid-size businesses that could not even dream to go global can now target a global audience without setting up offices in different parts of the world.
To leverage the Internet, every business needs to build and maintain a strong online presence. The modern buyer is demanding, unrelenting, and does not compromise. They thoroughly research their options whether buying a pin or an airplane. This is why every business needs to invest in digital marketing.
Before We Move Any Further, What is Digital Marketing?
Digital marketing focuses on using the Internet and online-based digital technologies to promote products and services. It involves managing and harnessing 5Ds of digital marketing, including digital devices, digital media, digital technology, digital platforms, and digital data.


A digital marketing strategy focuses on managing and collecting data from different digital channels of a business, such as the company website and social media pages. Digital marketers use different digital channels to gain data-driven insights into consumer behavior. This information is used to make key decisions and plans future initiatives.
Digital marketing strategies employ combinations of different practices, such as SEO, SEM, mobile marketing, social media marketing, content marketing, email marketing, and influencer marketing. As the number of people who prefer looking for information online to visiting physical stores has increased, digital marketing campaigns have become prevalent.
We need to add some infographics/stats here to show how widely internet being used on desktops, mobiles, etc. worldwide.
Many people confuse digital marketing with Internet marketing. There is one major difference between the two. While Internet marketing involves promoting a business or brand and its products or services online, digital marketing extends to non-Internet media, such as mobile phones, television, on-hold mobile ringtones, and callback.
How Does Digital Marketing Work?
Digital marketing integrates digital channels and digital marketing techniques, including SEO, SEM, and social media marketing. The primary objective of digital marketing is to attract businesses' target audience, convert potential customers into buyers, and retain existing customers.
To get people talking about your brand, you need to come up with a strategy to increase brand awareness and establish brand authority. While businesses employ SEO and SEM strategies to raise brand awareness and attract their target audience to their websites or blogs, social media is usually used as a tool to engage existing and potential buyers.
Without any further ado, let's understand how digital marketing works.
The Digital Marketing Funnel
Today's digital-savvy buyer moves through the funnel on their will. This forces every business to adapt to Inbound Marketing Strategy to follow buyer's journey. The digital marketing funnel can be utilized to define a customer's journey. Every potential and existing customer is at some stage in the digital marketing funnel when interacting with a business. In a typical scenario, there are three funnel stages: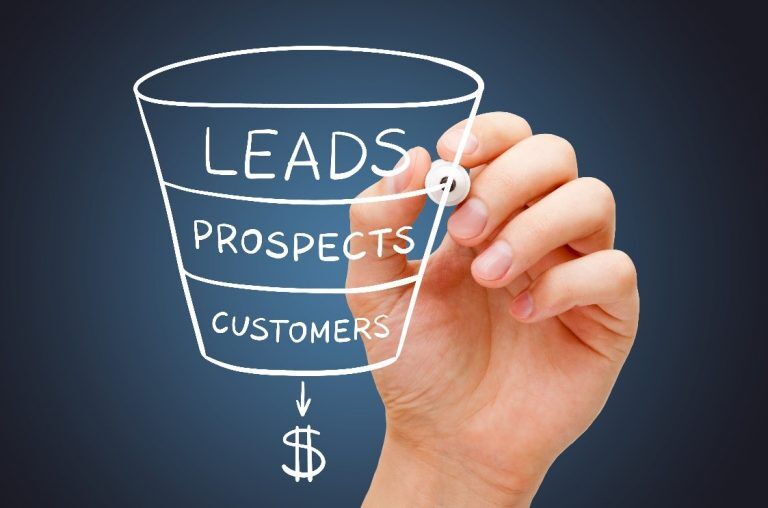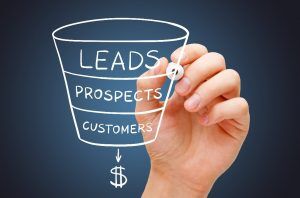 Top of the Funnel – People at the top of your funnel are seeking information about your business. When it comes to attracting people to your business, your visibility and brand awareness on digital platforms matters. The more visible you are, the better your chances of attracting your target audience.
Middle of the Funnel – People in this stage are aware of who you are and what you do and your product/service offerings. They are considering buying from you. Depending on their needs, engagement level, desire, and competition, they may either move below or exit the funnel.
Bottom of the Funnel – This is the final stage of the digital marketing funnel. People in this stage have decided to purchase from you. If you offer them a value proposition and if your reputation is solid, you will acquire a new customer.
Digital Channels
Simply defined, a digital channel is any medium that a business can use to communicate with its target audience. Typical examples include social media platforms, digital advertising channels, and video sharing platforms, such as YouTube.
Digital channels can be used with offline marketing methods. A typical example of online and offline integration is using a Facebook advertising campaign to promote an offline event, such as a trade show or exhibition. Personal information of the attendees collected during the event can be used for following up through mobile marketing and email marketing techniques.
Inbound Marketing in conjunction with Marketing automation helps leverage the traffic generated by various tactics by serving up the content at the right time and move the buyer down the marketing funnel.
The right digital channel will make your business stand out from the crowd. When choosing a digital channel, consider your budget. Know your customers and set your goals. At this juncture, ask yourself the only question that matters- does your target audience use your preferred digital channel?
Some Digital Marketing Strategies
Here are some techniques that digital marketing utilizes to create brand awareness, generate traffic, and convert leads into customers.
Search Engine Optimization (SEO): This strategy involves using different techniques to increase the visibility of a brand across platforms. When your digital assets such as website, social media profile, videos, images, reviews, etc. become more visible in Search Engine Results Pages (SERPs), the quality and quantity of traffic increases. Optimizing all your digital assets for SEO tops the priority list of every digital marketing consultant.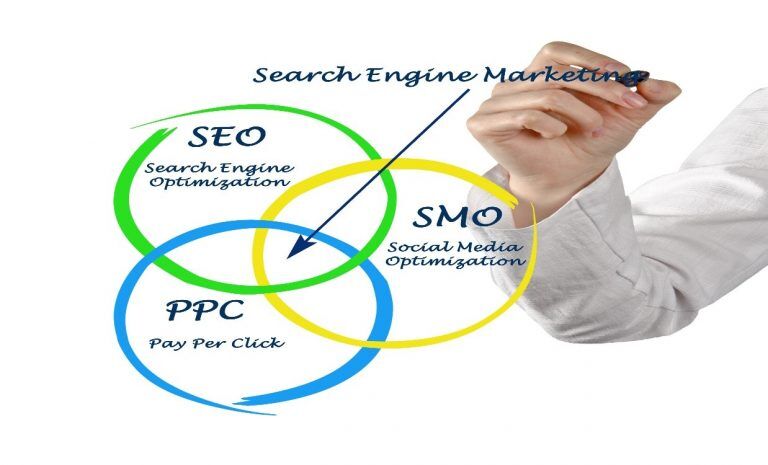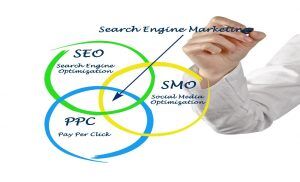 Google loves optimized websites. When users have a pleasant browsing experience on your website, its Google ranking drastically improves. A well-planned and well-executed SEO strategy drives targeted traffic to your website, increasing your conversion rate. Here are some effective SEO tips:
Optimize page load speed; Optimize images, reduce redirects, and enable compression to increase your page speed.
Publish compelling content personalized to your users' needs.
Encourage trustworthy sites to link to you.
Use web analytics to track your goals and campaign success.
Bring a digital marketing expert onboard and Get a complete list of errors that are hindering your site from achieving the top spot on Google. Contact our SEO Expert today to audit your website and online presence and suggest measures to improve your SEO.
Around 3.8 billion people use social media. That's almost 49 percent of the world's total population! Social media allows you to gain valuable insights into consumer behavior.
A well-rounded social media marketing strategy allows you to interact with your potential buyers and engage them on different social media platforms.
Social media can be used to improve brand awareness, run ad campaigns and contests, and support other digital marketing efforts. This allows your loyal followers to engage in conversation and share their experience using your products and services.
To ensure your content reaches the right social media audience, choose the right platforms. Develop your strategy with your audience in mind. Come up with a plan to actively engage your audience.
Contact our Social Media Expert at 972-635-3550 for the best social media marketing programs that drive business growth.
Pay-Per-Click Advertising: In this lead generation advertising model, the advertiser pays the publisher every time a user clicks on their ad. Unlike SEO which takes time to start working, PPC can drive traffic to your website in hours. PPC ads drive qualified traffic to a website, as people clicking on them are looking for the topics that are most relevant to the business's products or services.
Invest in display advertising. Use display ads to reach new customers and build positive brand perceptions. Design and launch a display campaign to build brand awareness. An effective strategy will rejuvenate your brand recall value, helping you target online and offline customers.
Contact us at 972-635-3550to maximize your ROI today and help you to manage your Pay-per-Click (PPC) advertising on Google AdWords, Bing, Yahoo and Facebook.
Content Marketing
Content marketing involves creating and promoting impactful content aimed at attracting and engaging the business's target audience. Content is and will always be king. An effective content marketing strategy focuses on generating brand awareness, increasing site traffic, and driving high-quality leads. An effective content strategy caters to various stages in buyer's journey as they are moving down the marketing funnel.
Whether you are building a new content strategy from scratch or want to revamp an existing strategy, set your goals. Identify the best content channels. Establish your KPIs and know your audience. Learn what type of content your audience wants and how they consume content.
Top Advantages of Digital Marketing
Cost-effectiveness
Using digital marketing methods to promote your business is one of the most cost-effective ways to build a loyal fan base. You can expose over 1,000 people to your products or services for less than $3 via social media.
Using television ads or mail to gain the same exposure for your business will cost you $57 and $28 respectively. Besides, there are several hidden costs associated with traditional marketing.
It Is Measurable
A major benefit of digital marketing is that it is more measurable than many other forms of traditional marketing. Before starting to work on a project, digital marketing consultants set up digital marketing analytics and establish KPIs.
Actual results are constantly monitored and compared with expected results. Deviations, if any, and their causes can be easily identified and eliminated. Digital marketing analytics take the guesswork out of marketing. They allow you to measure your campaigns in real time, helping improve your decision making. You can use your findings to identify and tweak or discard strategies that are not working.
Enhanced Reach
You can use digital marketing to market your products or services from any part of the world. An effective digital marketing strategy allows you to target a global audience without digging deep into your pocket.
Digital marketing allows you to leverage different channels to target people on social media. It also helps businesses connect with consumers who browse and consume content on their mobile phones.
Helps Businesses Interact With More Qualified Buyers Online
An effective SEO strategy facilitates meaningful interactions with people who are genuinely interested in your offerings. Using targeted and relevant keywords that accurately describe your products/services and impactful content will drive more qualified traffic to your website.
If you are a local business, investing in local SEO makes sense. Local SEO involves optimizing your website for local search results. This is one of the most effective ways to reach out to your local audience.
It Allows You to Quickly Adapt to Change
A major challenge with traditional marketing is that you have to wait until the campaign ends to see the results. Digital marketing overcomes this challenge.
With web analytics, you get a real-time bird's eye view of your digital marketing strategy and can make changes whenever you want. Based on your findings, you can take various steps, such as optimizing your SEO campaigns, updating your content, and tweaking your social media ads to improve your digital marketing strategy.
Advantages of Digital Marketing Over Traditional Marketing
Digital marketing is more cost-effective than traditional marketing.
Unlike traditional marketing that does not allow direct interaction with target audience, digital marketing offers a high level of engagement.
The effectiveness of digital marketing campaigns is much easier to evaluate than traditional marketing campaigns.
Digital marketing has a higher ROI than traditional marketing.
Creating Your Digital Marketing Strategy
Steps to an effective digital marketing strategy:
Define your goals and objectives (can be anything from increasing brand awareness to skyrocketing sales)
Align business and marketing goals
Create buyer personas (a representation of your ideal customer based on information collected through research)
Analyze your competition
Choose the digital marketing methods and channels that fit your needs
Set your budget
Establish benchmarks and KPIs
Review results and optimize
Measuring the Effectiveness of a Digital Campaign
Follow these steps to measure the effectiveness of any digital marketing campaign:
Choose the right digital marketing measurement tool for your campaign. Some of the best measurement tools to consider are:
Google Analytics – Can be used for data collection, configuration, processing, and reporting. It has a data reviewing feature that helps analyze the performance of apps, websites, or pages used during campaigns.
Google Search Console – Also known as Webmaster, Google Search Console helps analyze content, check indexing status, and optimize website visibility. The tool crawls websites to generate detailed reports.
Google Tag Manager – Track video views, pdf downloads, and other content consumption events initiated by the user to measure the effectiveness of content strategy
Upsight – Explores the user database and creates personalized experiences based on its findings.
Calculate digital revenue (traffic *conversion rate* product value)
Analyze critical digital marketing metrics, such as:
Traffic metrics,such as overall site traffic, mobile traffic, and traffic sources
Conversion metrics, such as cost per lead, conversion rate, and bounce rate
Revenue metrics, such as ROI and cost to acquire a customer
Conclusion:
Digital marketing encompasses all efforts to promote brands and connect with customers online.
Digital marketers use digital marketing tools to map their customers' journey and identify and focus on their needs at various buying funnel stages.
Marketers use digital channels to engage with their target audience effectively.
Marketers leverage social media, PPC advertising, and content to capture and keep audience attention.
There are several benefits of digital marketing. It is cost-effective, measurable, amplifies the reach, and has a higher ROI than traditional marketing.
Kriti Web Solutions, located in Plano, Texas, a local WSI agency, was established in 2009, and since then, we have served clients in the Dallas-Fort Worth Area and other parts of North Texas. WSI has been providing Digital Marketing services and comprehensive marketing strategies to businesses of all sizes and across various industries. We are your trusted advisors in digital marketing. Feel free to contact us at info@kritionlinemarketing.com or at 972-635-3550 if we can be of assistance with your Digital Marketing Efforts.
The Best Digital Marketing Insight and Advice
The WSI Digital Marketing Blog is your go-to-place to get tips, tricks and best practices on all things digital
marketing related. Check out our latest posts.
We are committed to protecting your privacy. For more info, please review our Privacy and Cookie Policies. You may unsubscribe at any time.
Don't stop the learning now!