Why is it Vital To Have Mobile Friendly eCommerce Website?
January 26, 2016 |
3
minutes to read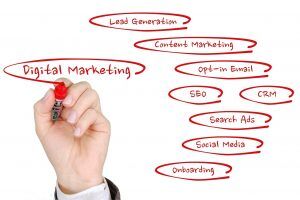 Shoppers looking for best mobile experience
Thanks to the continual advancements in technology, eCommerce has been a major part of every retail stores successful. If you did not have an easy to use website for purchases, then you quickly went out of business. While every business knows of the power of e-commerce, they need to start focusing on creating a great mobile friendly e-commerce website. Since smartphones have a smaller screen than laptops, a mobile friendly website is also needed to provide the best shopping experience to the customer.
Here are the five best reasons why it is vital to have a mobile friendly e-commerce website:
1. Millions of Mobile Users
Mobile friendly websites are so important because there are millions of users, and that number is only going to grow in the future. Kids, adults and seniors have all embraced smartphones, so it is entirely rare to see someone without a powerful mobile device. Browsing the internet to shop is one of the most popular activities to do on a mobile device. If you make the mobile website experience fun and painless, then this is only going to drive up sales.
2. Mobile Sales Continue to Grow
Most people were reluctant to buy anything on their mobile device when they were first released, but that is no longer the case. There are a wide variety of security measures that make mobile shopping just as secure as the rest of the e-commerce world. Since people are becoming more comfortable shopping on their smartphone or tablet, mobile sales continue to rise each year. Mobile commerce sales is a multi-billion dollar industry in the United States, so you want to make sure you are a part of this growing trend. Everyone has their phone with them at all times, so there is no easier way to purchase items than directly on the phone on a mobile friendly e-commerce website.
3. Pushes Customers to Retail Store
If someone is impressed with your mobile website, then that can drive them into the retail store even if they did not buy anything online. Local customers can easily use the mobile friendly website to find what they want before heading to your brick and mortar store. This allows them to browse your selection in the comfort of their own home to make sure they find exactly what they want. Once they find the perfect item, they can purchase the item so they do not have to wait for shipping.
4. May Drive Customers Away with Bad Experience
Not creating a mobile friendly e-commerce website is going to push away customers. If they can't browse your merchandise at their convenience, then they will move on to one of your competitors. The days of heading to a retail store to window shop are over. If you do not make the shopping experience easy for someone on their mobile device, then you will probably never see their business ever again. Building a relationship with customers is key today, and a mobile friendly website is one of the best ways to do that.
5. Mobile Users Have Different Needs
Mobile shoppers desire a different experience than those that regularly use a desktop to shop online. Mobile users are looking to find a deal as quick as possible. They do not have the time to wait for a large website to load on their phone. Mobile shoppers are also much more likely to make an impulse purchase. They set their mind on getting what they want at that moment, and they are going to purchase it as soon as possible. Failing to cater to these new customers is just throwing away potential business.
About the Author:
Jessica Kane is a professional blogger who has worked in eCommerce for the last five years. She currently writes for Rakuten Super Logistics and recommends them for all your online order fulfillment needs to further your success.
The Best Digital Marketing Insight and Advice
The WSI Digital Marketing Blog is your go-to-place to get tips, tricks and best practices on all things digital
marketing related. Check out our latest posts.
We are committed to protecting your privacy. For more info, please review our Privacy and Cookie Policies. You may unsubscribe at any time.
Don't stop the learning now!