Why WSI?
You Need a Digital Marketing Agency You Can Trust
Digital Marketing Landscape has opened a lot of doors and opportunities for businesses to expand, and grow their brand. However, tools and technologies in this space are changing faster than any business can keep up with. It also is very competitive and noisy. It is becoming more and more difficult for businesses to navigate this 'complex landscape' on their own. With so many choices for marketing, it is overwhelming for businesses to design a plan. How do you choose a strategy that is right for your business?
WSI is a global digital marketing agency with decades of experience. We have results-based & most effective marketing solutions developed over the years. We tailor the solution to your business requirement. Our consultants come from diverse experiences and have a lot of valuable insights offer to our clients in various fields and technologies. They will work with you hand-in-hand to run a successful data-driven marketing campaign to grow your brand and revenue.
Why We are Your Trusted Partners for Digital Marketing?
WSI is the largest digital marketing network of its kind. We have partners and clients in every corner of the world. We have the passion and the experience to help any business do better marketing – no matter where they are. We are recognized as the one of the "Best Digital Marketing Agencies 2021 in Plano, Texas"
Customer service is our highest priority. We don't rest until we have solved your problem!
We have the right credentials. We have passed rigorous & comprehensive exams with SEMrush, HubSpot, SharpSpring, and Google & have proudly earned Google Partner Badge. This allows us to bring exclusive marketing resources to our clients
We offer comprehensive marketing strategies and solutions. You will be working with one team for all your marketing projects
Coordinated marketing efforts, saving time & money, get better results
We are transparent in our process. You will be in the loop throughout the process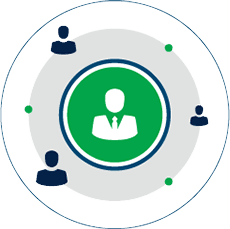 Our competitive advantage is your competitive advantage
WSI may seem like just another local marketing agency, but when you work with WSI, not only do you directly work with local WSI experts, but your strategy is an outcome of the collective wisdom of an extensive global network of digital marketers as well.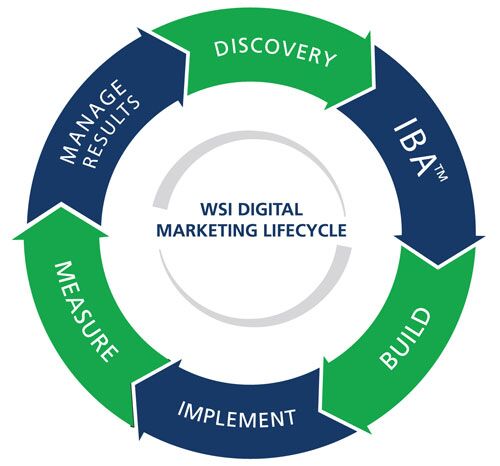 Your business is unique, so is our approach
We don't believe in cookie-cutter solutions. We recognize every business is unique because of their industry, size, and life stage of their business. We will design a solution that fits your business needs!
The six phases of our WSI Lifecycle – are Discover, Internet Business Analysis, Build, Implement, Measure, and Manage Results. Each phase has a specific function in helping us build the optimal digital marketing plan for your business.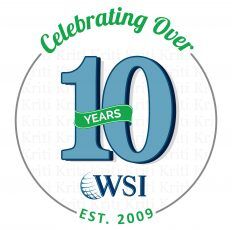 Your strategy is backed by a global organization
Over a decade we have seen several digital marketing companies come and go. When you partner with WSI, you can feel at ease knowing that you're working with an agency that has been around for over a decade and that pledges to face challenges, take risks, and celebrate successes — together.